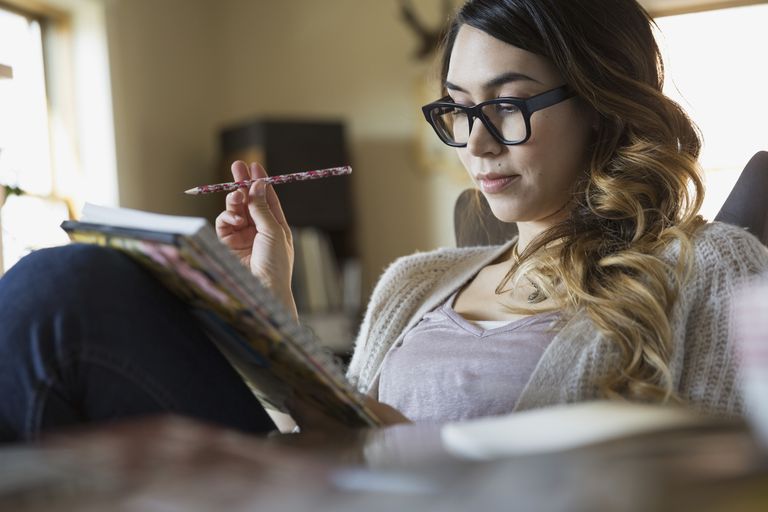 Here's the definition of planning: according to Wikipedia
"planning (also called forethought) is the process of thinking about and organizing the activities required to achieve a desired goal. It involves the creation and maintenance of a plan, such as psychological aspects that require conceptual skills.
"
I used to be so good at writing goals and action plans and setting milestones to gauge how I was coming along. But when I got sick and then subsequently retired it all went out the window! I was more focused on getting well, slowing down, simplifying and taking care of myself. I did do that but now I have seen that other things have gone by the wayside and I am ready to move forward and tackle those things!
I used to have fancy planners but now I just use the old fashioned composition books where I can use as many pages as I want and with numbering them and having an index in the front I can find anything I need quickly. This one was started near the end of October and it's still going..............when it's full I will put the end date on the front too.
My old categories still pretty much fit with my lifestyle. The author of the book talked about separating your life into 9 boxes but I now have 10 categories and feel okay about adding more if necessary but for now 10 is just fine. Here are my 10 categories:
1.personal/spiritual
2.financial
3.travel/entertainment
4.cleaning/organizing
5.decorating/maintenance
6.gardening/landscaping
7.cooking/baking
8.family/friends
9.blog/business
10.hobby/contribution
It took me a long time to settle on these categories in order to include everything I do and want to do in my life. I don't do these every day but I would like to touch on every one of them in a week at least but at the very least monthly for sure! Some categories require more time than others and you need to set aside time for those activities or tasks while other categories can be multi-tasked combining several together such as entertainment and hobby or travel and entertainment or friends and family. It may look like a lot but in reality it helps to stay balanced and you feel better knowing you have a handle on your life.
So yesterday, I got back to my categories and planning and made my weekly list of goals based on my categories . The categories are also great because they are like a "tickler" to remind you of things you might otherwise forget.
Here are my Weekly Goals that I came up with.....quite a bit but I also know from experience that even if I don't attain them all I will still get more done than if I hadn't written them down.....it's been proven by me and many others! This list doesn't quite cover every category yet but I am just starting out again so I will give myself time to 'catchup' to my old system plus I am lots older now and don't have the energy I had 'back in the day'! LOL! But it's a start and I was happy to be doing it again....it makes you feel like you are 'in the driver's seat' once more.....
This may be a bit much for those of you who are more organized by nature but for me it works and prevents me from feeling like I'm "losing it" while some of you may think this post is the proof! LOL!